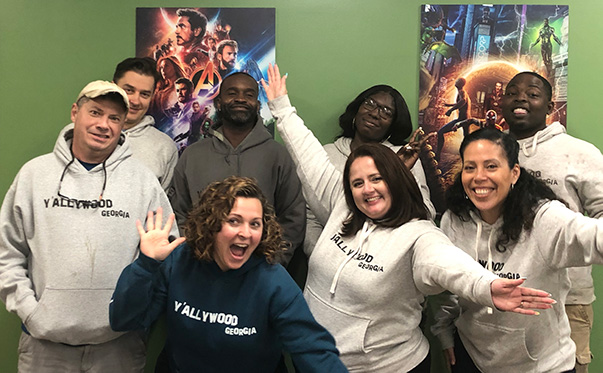 Here at Cross Country Supply, we are passionate about your success and all the products we sell. Our Team is committed to providing a professional, knowledgeable and imaginative point of sale experience. Our same-day service is guided by a family-oriented environment that's mission is to fulfill your product needs.
If you want it, we will find it!
Cross Country Supply, Inc. was founded in 2005 in Atlanta, Georgia. Since 2005, Cross Country Supply has been involved in the manufacturing and distribution of high-quality commercial construction products. Today, Cross Country Supply specializes in distributing stone from ProVia, coatings from RevChem, Super-Krete, and Kingdom Products, a plethora of USG sands and plasters, and tools from Bon Tools.
Since 2009, Cross Country Supply has been one of the premier suppliers to the film industry in Atlanta. Our extensive inventory of plaster, mold making, composites, and special effects materials has made us the go-to vendor for all of your set building needs. Being a small, family-owned business enables us to offer top-notch service, paying attention to detail and time-sensitive to the nature of set construction. Our friendly staff strives hard to meet all your building material needs.